The Eko Boy's High school old boys' association EKOBA E89 service club has Inaugurated a new set of executives.
The election which was held in the school compound has Ekorian Lateef Lawal elected as the President, other members are;
Ekorian Tunde Nuga – VP
Ekorian Oluwagunwa Ibirogba – General Secretary
Ekorian Taiwo Lawal – Asst. Sec. General
Ekorian Sarafa Adeniji Ojo – PRO
Ekorian Hakeem Adeyinka – Auditor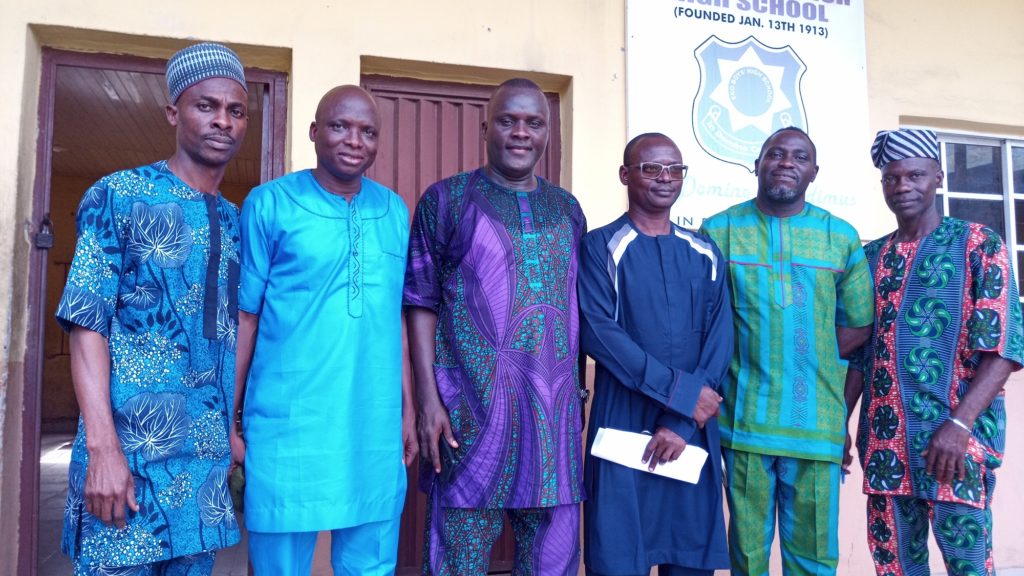 In his handover speech, the immediate past President, Ekorian Engr. Sunday Ojo urges the new Exco to strive to improve on the milestones achieved during their tenure, which he listed to include;
1. Installation of wired mesh for senior school building
2. Renovation and upgrade of staff and students' toilets in the senior school
3. Provision of three medium sized refrigerator for in the staffroom, principal's office and senior tutor
4. Rewiring of electrical installation for the senior school
5. Tiling of the vice principal's office
In his acceptance speech, the new President, Ekorian Lateef Lawal promise to improve on the tempo of the various interventions, while pledging to work hand in hand with the EKOBA National executives led by Ekorian Kayode Elliott.